Poinsettia Sale
Cartertsville Service League has been providing poinsettias to the community since 2006. Kicking off in September, the Cartersville Service League Poinsettia Sale provides individuals and businesses with the opportunity to order beautiful flowers for the holiday season while giving back to the community!  The plants, which are from a high-quality grower, are offered in red and white, and available in six, eight, and ten-inch sizes.  You may have your plants delivered to your home or business, or you can pick them up at the Cartersville Civic Center.  The poinsettias are wonderful gifts for teachers, clients, coworkers, family, and friends!  Half of your total order is tax-deductible.  Proceeds from the fundraiser help fulfill The Cartersville Service League's mission: The purpose of this League shall be to foster and promote involvement in and support for the social, economic, educational, cultural and civic organizations of Bartow County.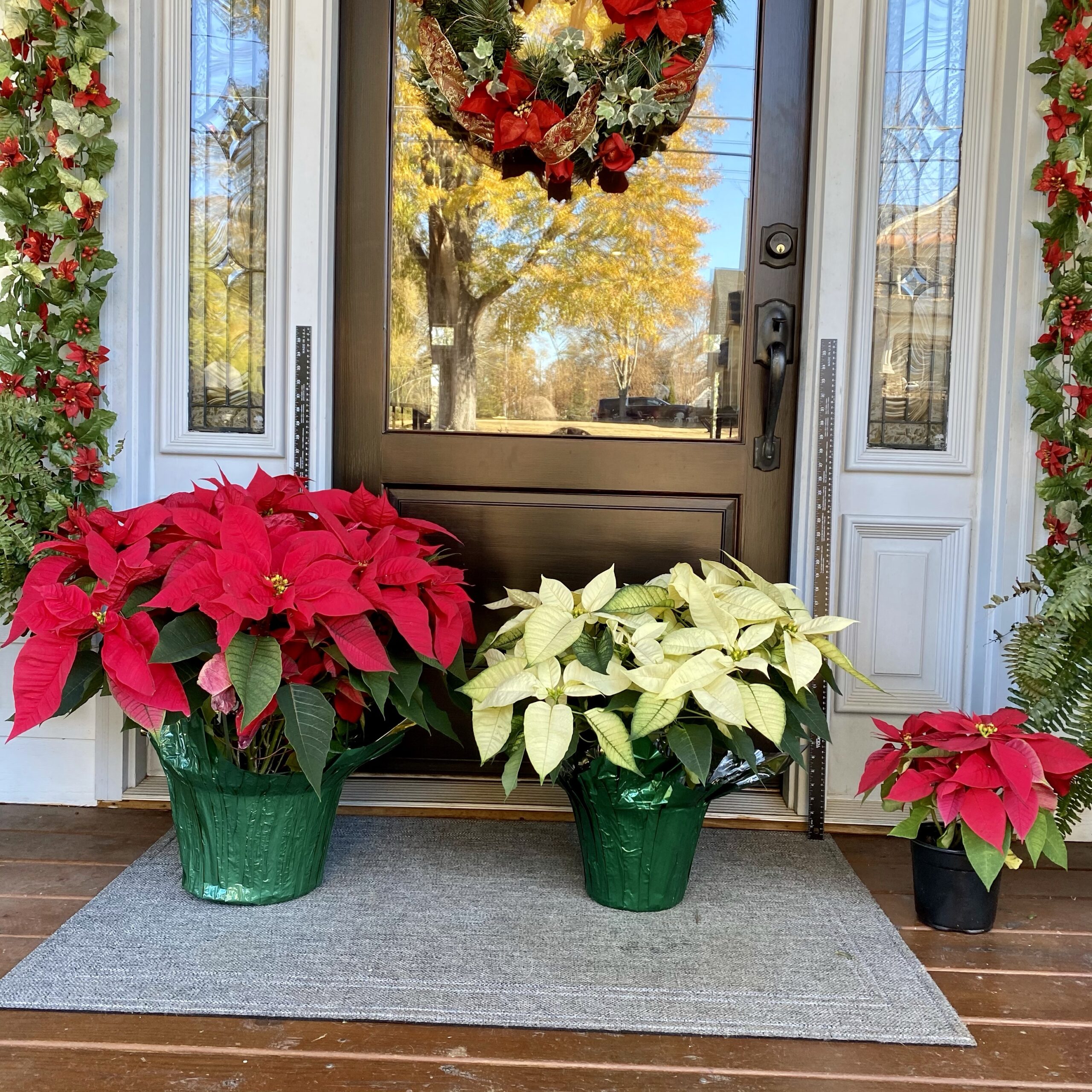 Ordering
All orders must be paid for at the time they are placed.  Checks can be made payable to "Cartersville Service League".  This year, you have 4 options for ordering plants:
1) May be ordered by contacting any active Cartersville Service League member
2) *NEW!* Click here to order online through our website and checkout via PayPal
3) Mail in order form.  Forms and payment must be received by Tuesday, 10/31/2023.

For your convenience, please download the order form above.  The completed form may be returned to: P.O. Box 1678 Cartersville, GA 30120.
4) Email order form
For your convenience, please download the order form above.  The completed form may be returned to: CSLpoinsettias1941@gmail.com
Delivery
This year, you have two options for receiving your plants.  Please specify your preference on your paper order form or when you checkout online.  Also, if you have special delivery instructions, please note that on your paper or digital order form as well (subdivision name, gate code, leave on side porch, etc.).
1) PICKUP (preferred)
If you chose to pickup your order, the plants will be ready for pickup on Wednesday, November 29, 2023 anytime between 2pm – 6pm at the Cartersville Civic Center located at 435 W Main Street, Cartersville, GA 30210.
2) DELIVERY
If you chose delivery, your plants will be delivered to you on either Wednesday, 11/29/2023, or Thursday, 11/30/2023.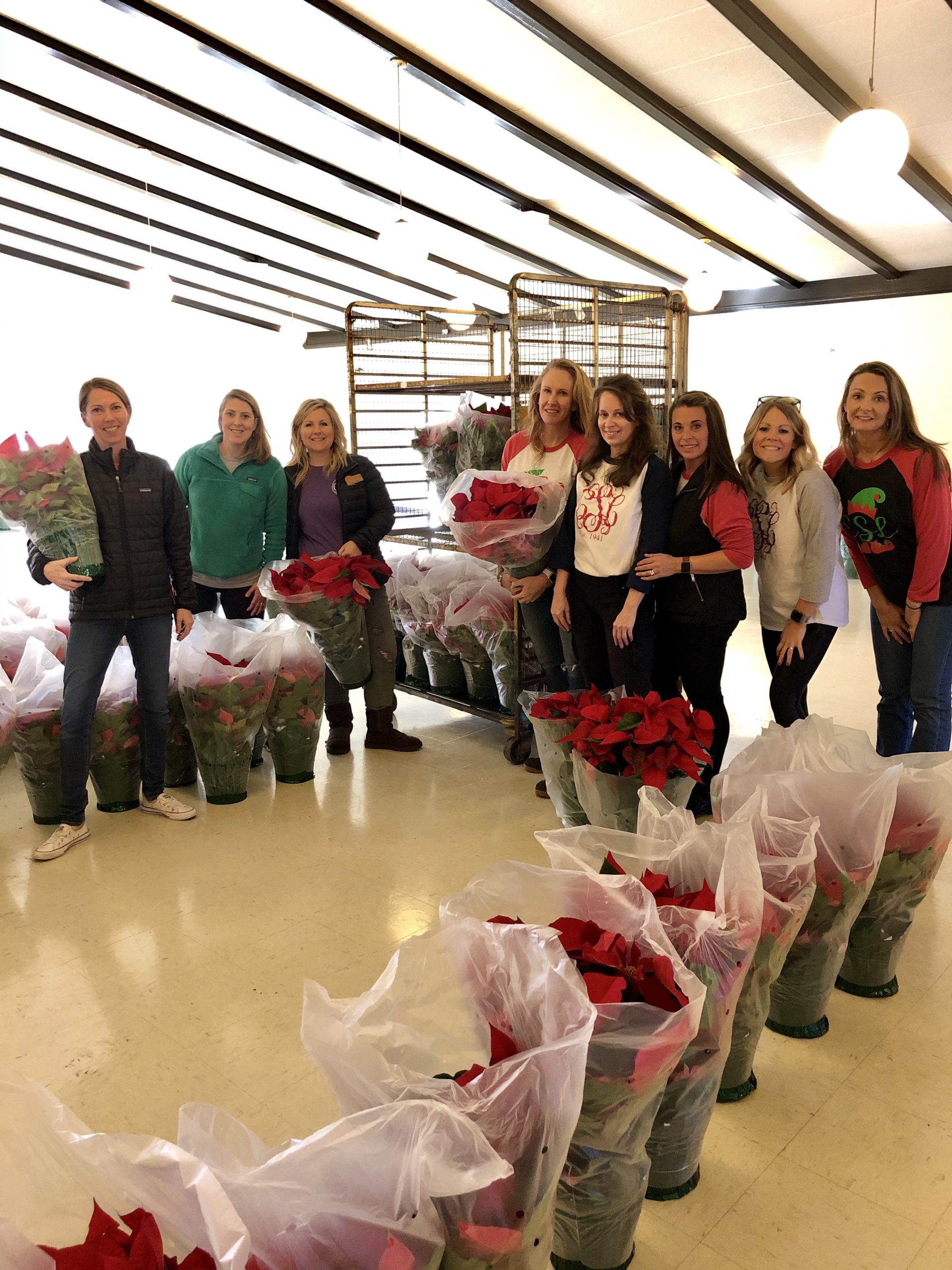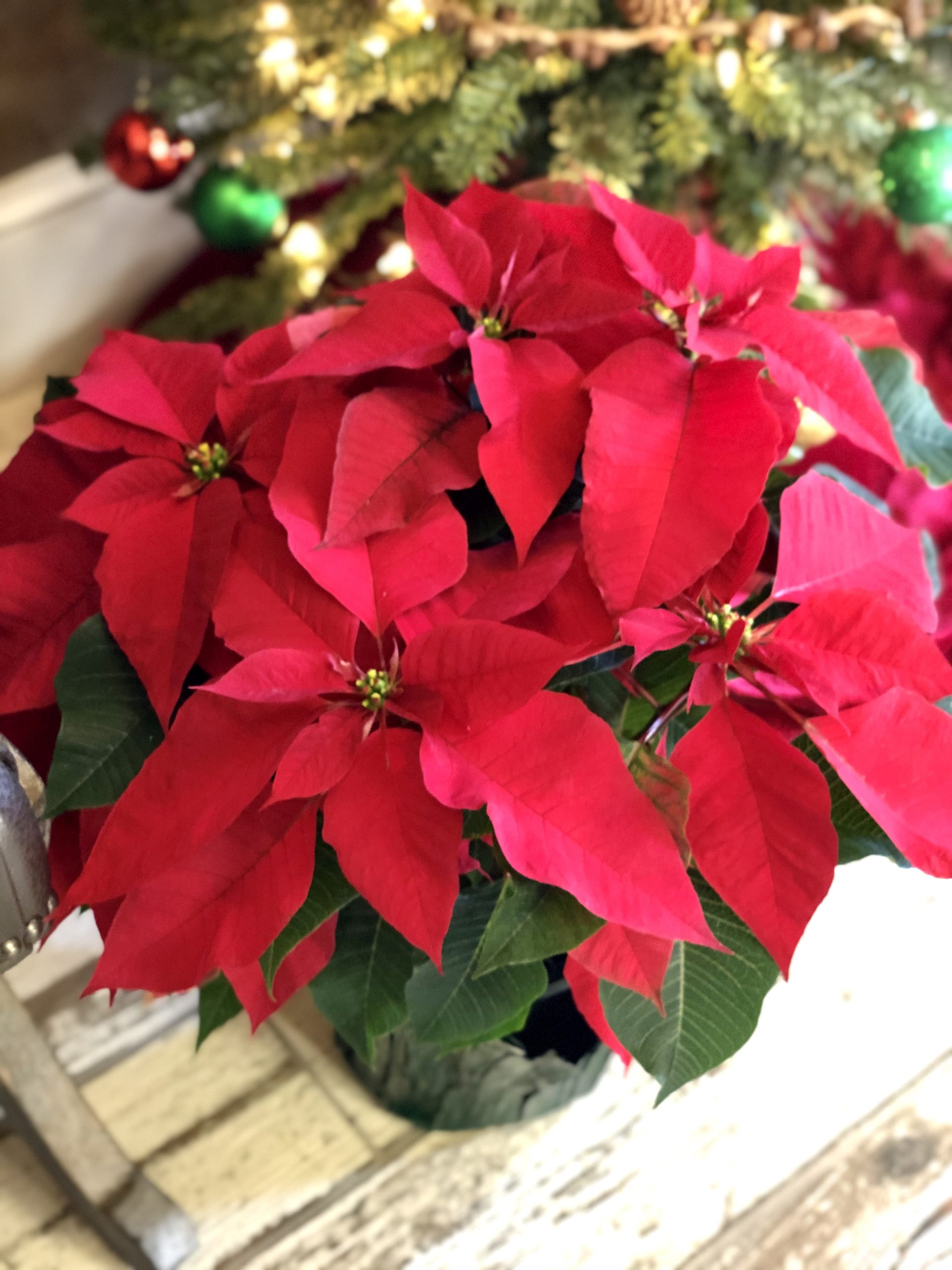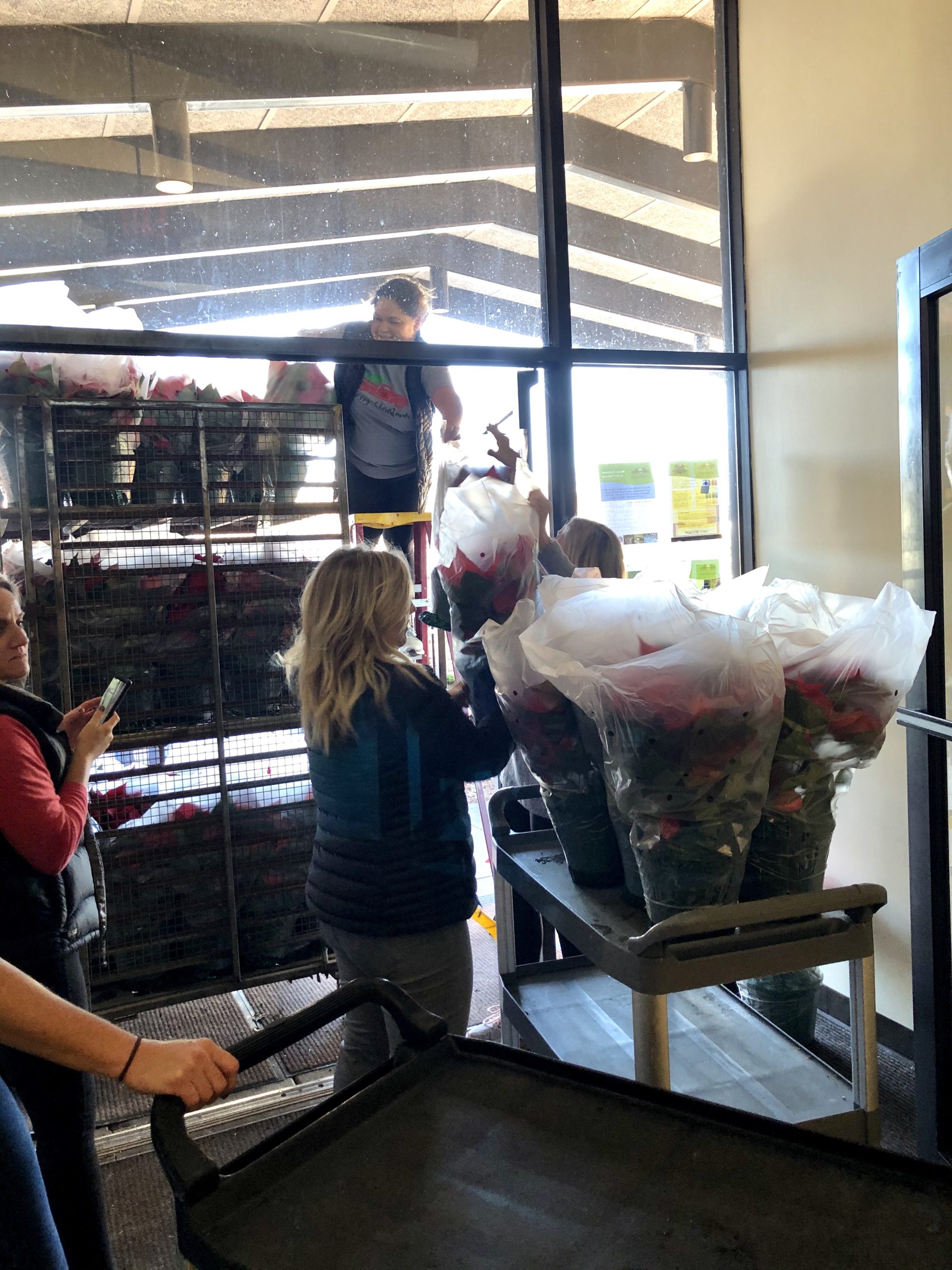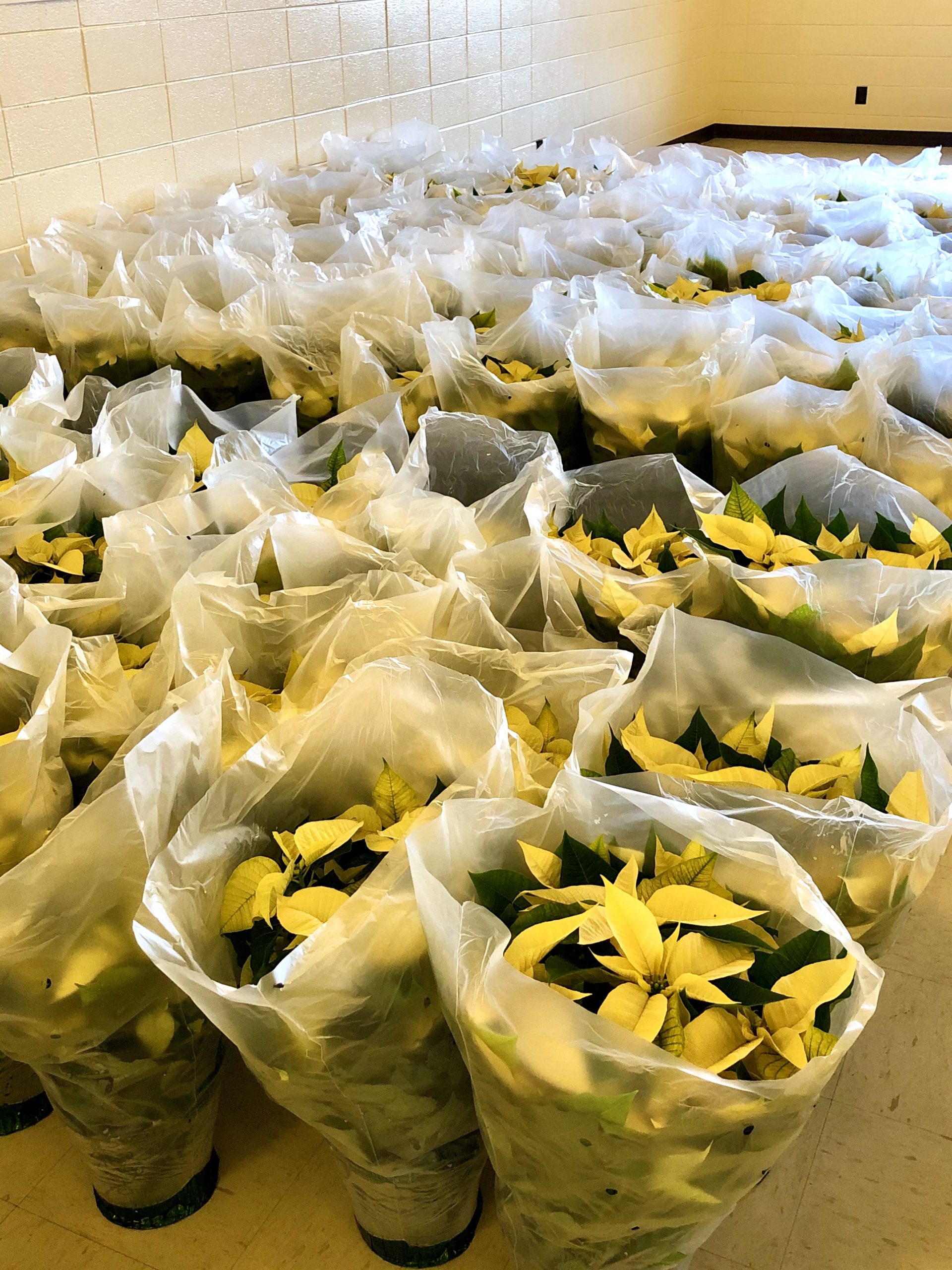 From 2022-2023 we:
• Had 35 Active Members
• Donated $100,510 locally
• Volunteered 3,500+ Hours
Cartersville Service League
P.O. Box 1678
Cartersville, GA 30120
CartersvilleServiceLeague@gmail.com